Alcachofa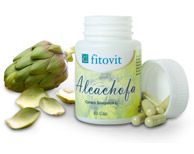 Description:
This is a hepatic protector, liver purifier, diuretic, protects pancreatic function, it facilitates the expulsion of renal stones. It protects the liver and helps in its recuperation in cases of a diseased liver (cirrhosis, hepatitis, hepatic insufficiencies), it favours gall bladder function and helps prevent arteriosclerosis.
Attention:
Do not use during pregnancy nor while lactating.
Recomended dose:
Adults & Children older than 12 years of age: Apply in drops over wound twice per day from 3-4 times per day Children younger than 12 years of age consult with your physician.
Buy Now: 29.95