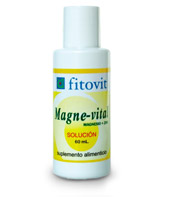 Description:
This formula combines the mineral, magnesium and an oligo-element, zinc: together they act within the body as powerful antioxidant, they help deal with stress. It is an excellent muscle relaxant. Helps avoid tiredness and helps build the immune system.
Attention:
It should be refer to a qualified knowledgeable physician as to specified individual doses
Recomended dose:
Adults: Use 20 drops twice daily diluted in water or fruit juice. Children's dose should be lowered according to age and size.
Buy Now: 29.95